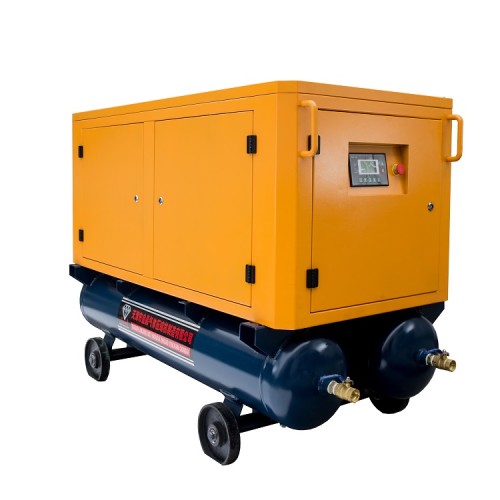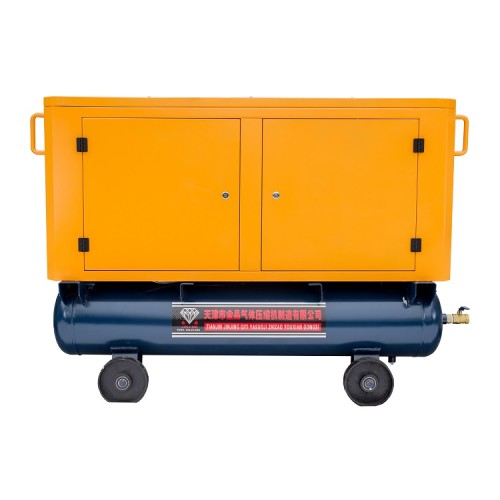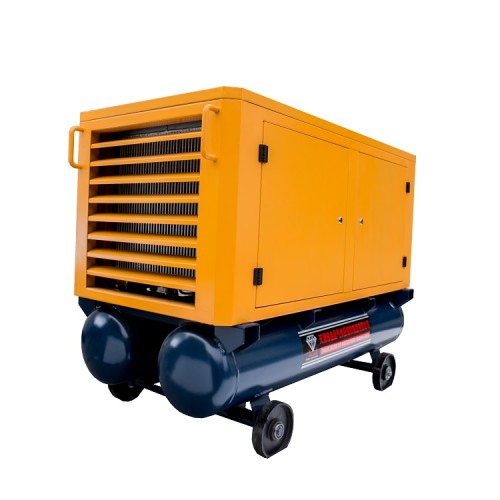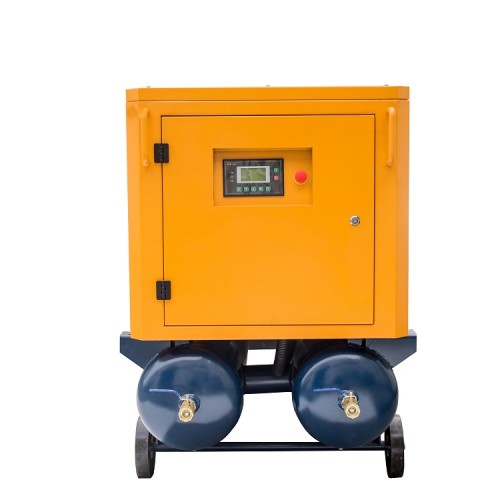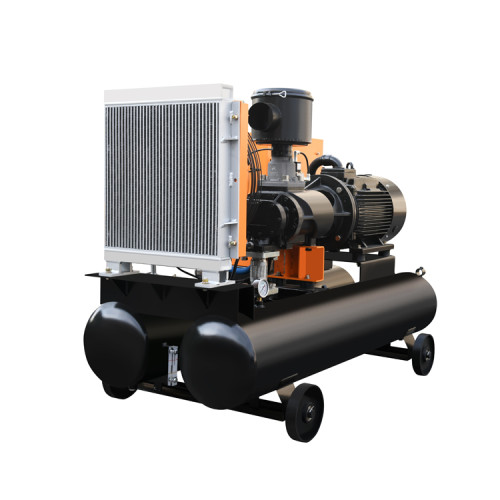 Electric Driven Portable Screw Air Compressor for Drilling Rig
Model

EPS
Min. Order

1 piece
Item specifics
Power

4-200 Kw
Displacement

0.55~33 M3/Min
Pressure

8/10/13 Bar
Description
Electric Driven Portable Screw Air Compressor for Drilling Rig
Full Opened DesignThe full opened design is more humanized than the gull wing type design, and also easier for maintenance and repair.
Low Transportation CostSmall in size, light in weight, easy to transport and move, and also space-saving.
Operating Crank DesignHumanized operating crank design, which is easy to connect with the power equipment, save both time and labor.
Cold Box DesignCold box design ensures the low temperature inside the compressor unit.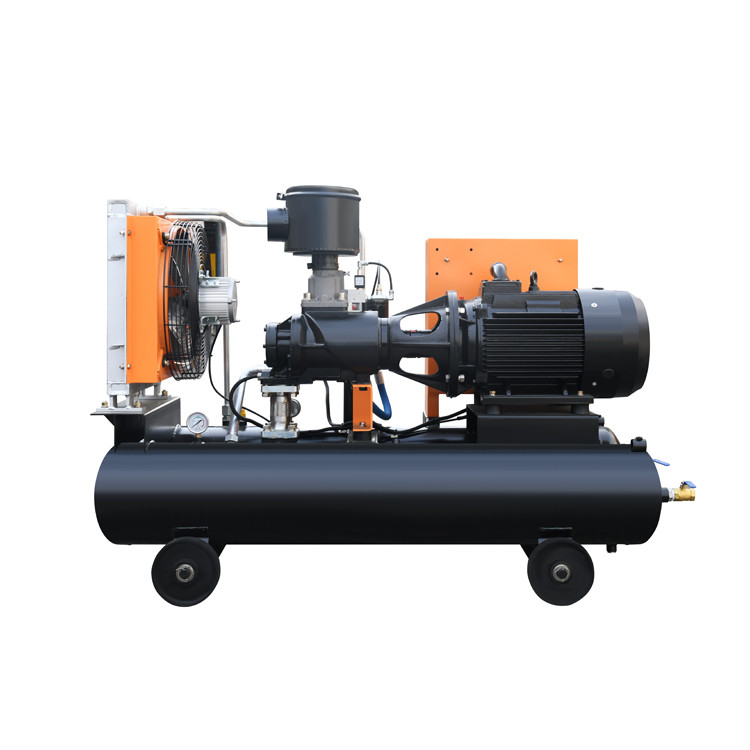 Filters: Jinjing filters ensure longer working life and save the maintenance cost.
Compression Element: Famous Compression element ensures the high performance and large air delivery.
Electric Motor
:
Premium efficiency Totally TEFC
IP54/IP55 motor (Class F insulation)
protects against dust and
chemicals etc.
Chassis: Damped chassis and wear resistant type.
Model

Pressure
(mpa)
Displacement
(m³/min)

Power




(

kw)

Dimension
(mm)
Weight
(kg)

Outlet Size

EPS-0.8/4

0.8

0.55

4

2200*1900*1410

1700

2-G1 1-G2

EPS-1.0/4

1.0

0.43

2200*1900*1410

1700

EPS-0.8/5.5

0.8

0.75

5.5

2200*1900*1410

1700

EPS-1.0/5.5

1.0

0.65

2200*1900*1410

1700

EPS-0.8/18.5

0.8

2.90

18.5

2800*1520*1510

1700

EPS-1.0/18.5

1.0

2.70

2800*1520*1510

1700

EPS-0.8/22

0.8

3.50

22

2800*1520*1510

1700

EPS-1.0/22

1.0

3.20

2800*1520*1510

2300

EPS-0.8/30

0.8

5.00

30

2200*1900*1410

2300

EPS-1.0/30

1.0

4.30

2200*1900*1410

2300

EPS-0.8/37

0.8

6.10

37

2800*1520*1510

2500

EPS-1.3/37

1.3

5.10

2800*1520*1510

2500

EPS-0.8/45

0.8

7.70

45

2600*1550*1850

2500

EPS-1.3/45

1.3

5.80

2600*1550*1850

2500

EPS-0.8/55

0.8

9.80

55

2600*1550*1850

4400

EPS-1.3/55

1.3

7.60

2600*1550*1850

4400

EPS-0.8/75

0.8

13.30

75

2600*1550*1850

4400

EPS-1.3/75

1.3

10.80

2600*1550*1850

4400

EPS-0.8/90

0.8

16.00

90

2600*1550*1850

4400

EPS-1.3/90

1.3

12.30

2600*1550*1850

4400

EPS-0.8/110

0.8

20.00

110

3500*1740*2150

4400

EPS-1.3/110

1.3

17.00

3500*1740*2150

4400

EPS-0.8/132

0.8

23.00

132

3500*1740*2150

4400

EPS-1.3/132

1.3

18.10

3500*1740*2150

4400

EPS-0.8/160

0.8

27.10

160

3850*1820*2220

4400

EPS-0.8/200

0.8

33.30

200

4120*2050*2320

5500