10 sets fixed speed screw air compressors are ready for shipment
Share
publisher

Michael Xu
Issue Time

Oct 25,2021
Summary
10 sets fixed speed screw air compressors are ready for shipment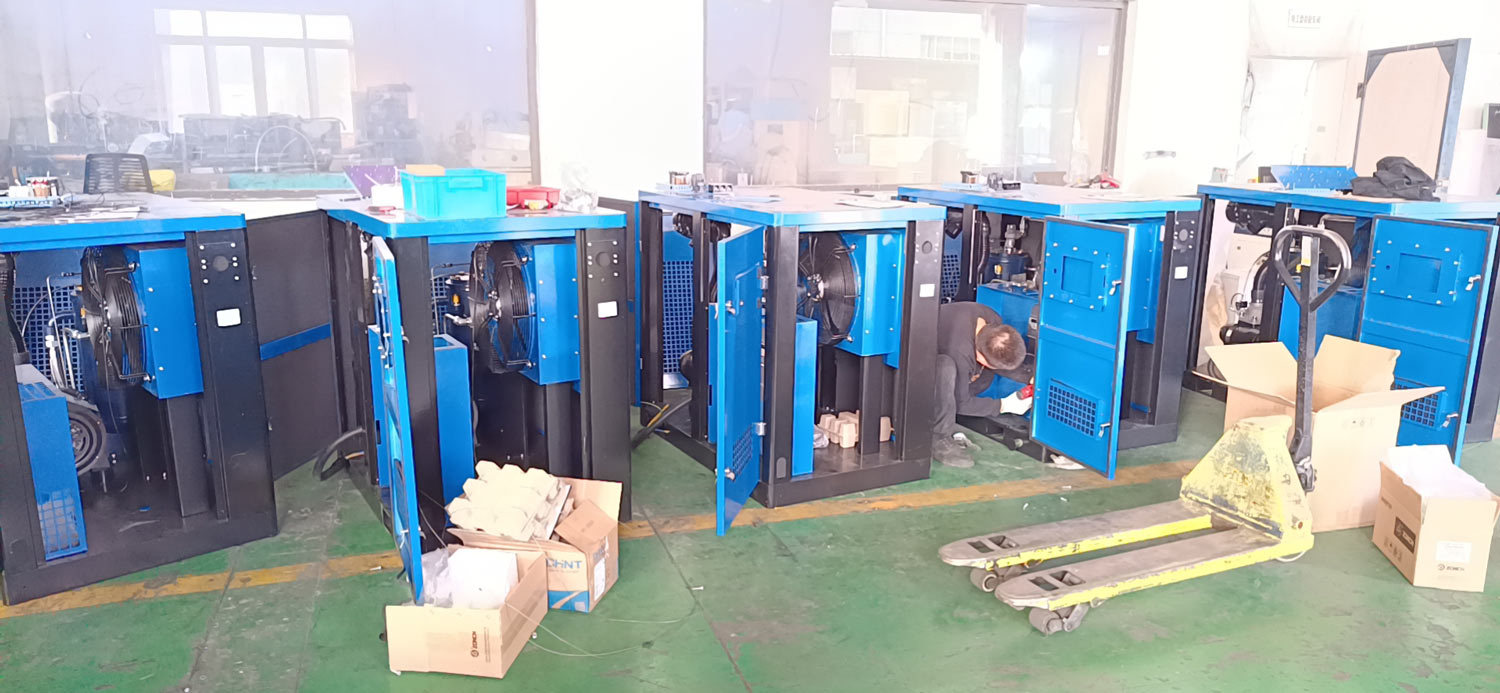 10 sets fixed speed screw air compressors are ready for shipment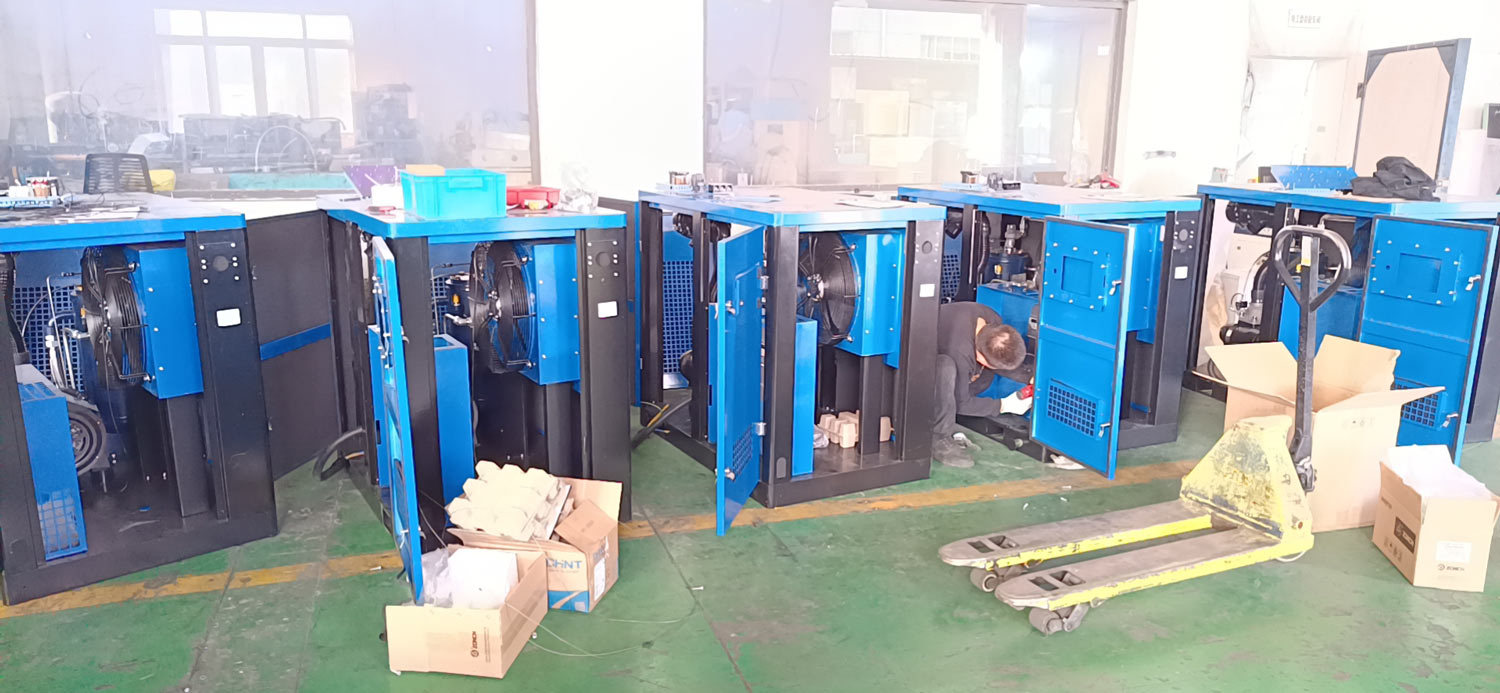 Air end is the heart of screw air compressor, it directly influences the energy efficiency and noise.Jinjing air compressor adopts original Germany air end , advanced SAP rotor molded lines, Germany steel forging and heat treated process technology for the material of rotors, its efficiency is 15% higher than nodular cast iron and abrasive process technology for the material of rotors.
Jinjing selects a standard or higher compression air end for each compressor, and resolutely puts an end to the phenomenon of high speed of small horse pulling cart. When selecting the air end, the principle of low speed and the best specific power of the air end shall be strictly followed. The real low speed and high specific power can really achieve the best effect of energy saving and mute.

Advanced object-oriented design makes the cold and heat exchange more complete.The gas-oil line design of inner mental tube makes the cooling oil line lubrication achieve higher speed, take off the air end heat in time and totally avoid the high temperature of air end.

The technicians optimize the system to largely reduce errors in running, to make the air output more sufficient and make the energy consumption advanced in the industry.