Layout and placement of variable speed screw air compressor room
Share
publisher

Michael Xu
Issue Time

Nov 23,2021
Summary
Layout and placement of variable speed screw air compressor room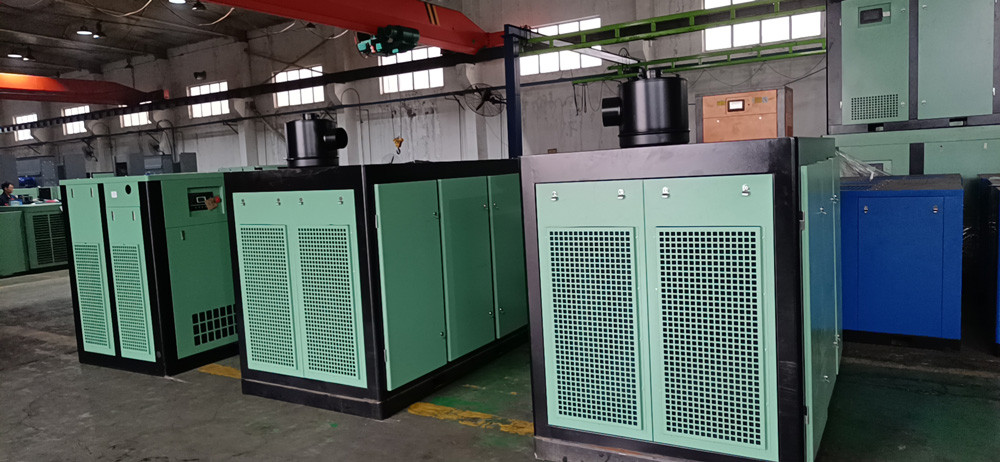 Layout and placement of variable speed screw air compressor room
1. Installation ground: the ground is flat and can bear the dead weight of the air compressor.
2. Noise reduction and vibration reduction: if necessary, a piece of rubber can be padded on the base of the air compressor to reduce vibration and noise.
3. Installation spacing: the distance between the variable speed screw air compressor and the surrounding objects shall not be less than 1m, and the daylighting and lighting conditions shall be good for operation and maintenance.
4. Traveling crane equipment: for air compressors above 75kW, it is recommended to install traveling crane in the air compressor station building to facilitate maintenance.
5. Placement of air storage tank: an air storage tank shall be installed behind the air compressor. The volume of the air storage tank shall be more than 20% of the exhaust volume of the air compressor per minute, and personnel shall be arranged to drain water regularly.