Low pressure screw air compressor
Share
publisher

Michael Xu
Issue Time

Dec 28,2021
Summary
Low pressure screw air compressor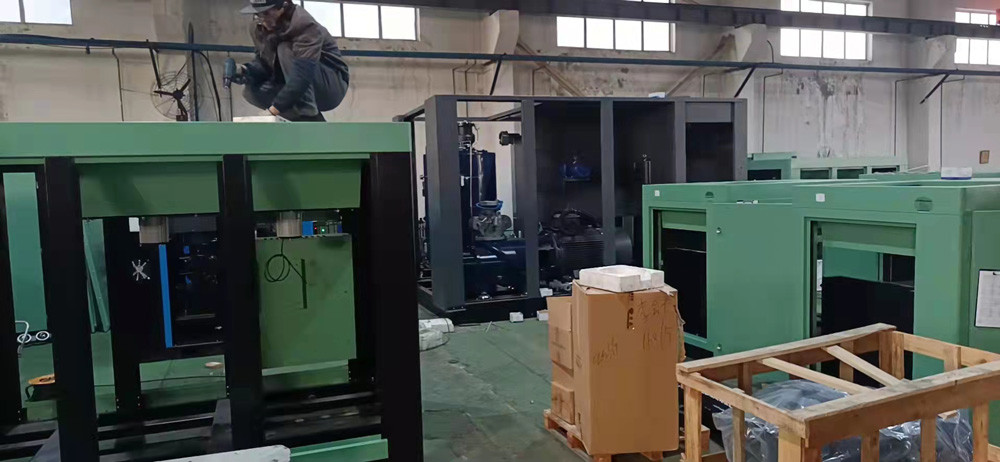 Low pressure screw air compressor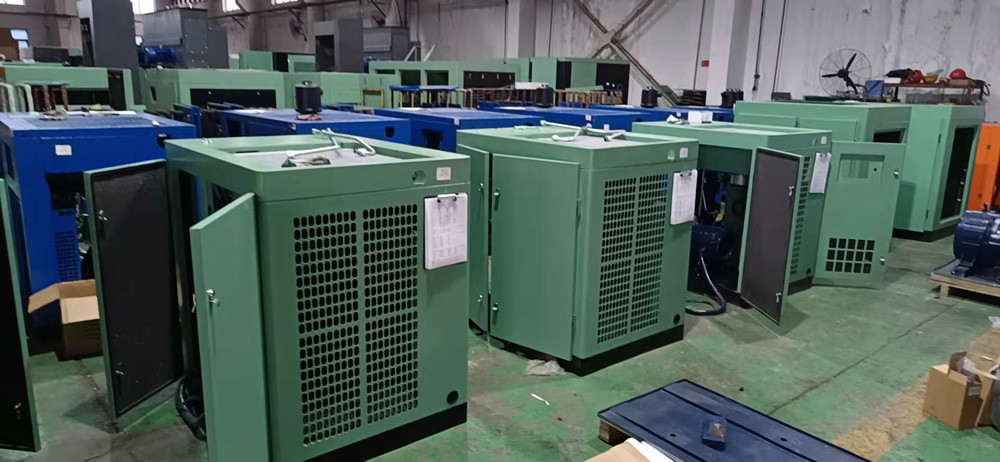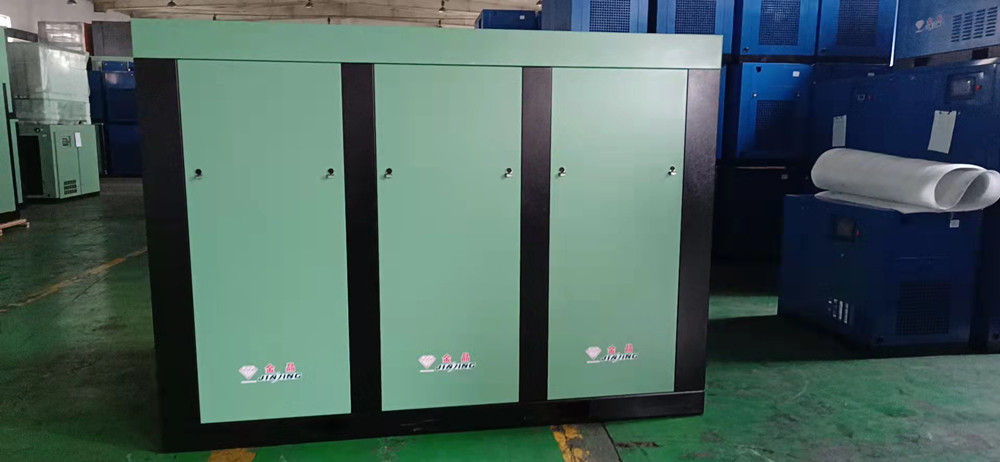 High reliability, ultra-low noise, energy saving, lower production costs, and at the same time in order to reduce carbon emissions.
Power saving 30% Whether it is a new investment or replacing the existing screw compressor with a discharge pressure of 0.7-0.8Mpa, the low-pressure screw compressor will save more than 30% of electricity costs, and the saved electricity costs will be less than one. The investment will be recovered within one year.
  The high-efficiency SKY series screw compressor main engine with 0.3Mpa discharge pressure is specially designed. At the same time, we also specially designed an oversized oil separator cylinder and oil separator filter to ensure that the fuel consumption is below 2ppm.
   chose the energy-saving series of low-pressure screw compressors, the world-class screw compressors, low fuel consumption, low noise, five-year main engine warranty and high reliability, and more importantly, chose to save at least 30% of electricity bills.
Features:
The compressor is directly driven by the electric motor, which causes the crankshaft to rotate, and drives the connecting rod to cause the piston to reciprocate, which causes the cylinder volume to change. Due to the change of the pressure in the cylinder, the air enters the cylinder through the air filter (muffler) through the intake valve. The direction valve (check valve) enters the gas storage tank, and when the exhaust pressure reaches the rated pressure of 0.7MPa, it is controlled by the pressure switch and automatically shuts down. When the pressure of the gas storage tank drops to 0.5--0.6MPa, the pressure switch is automatically connected and activated.
use:
a. Traditional air power: pneumatic tools, rock drills, pneumatic picks, pneumatic wrenches, pneumatic sandblasting
b. Instrument control and automation devices, such as tool replacement in machining centers, etc.
c. Vehicle braking, opening and closing of doors and windows
d. In the air jet loom, compressed air is used to blow the weft yarn instead of the shuttle
e. Food and pharmaceutical industries, use compressed air to agitate the slurry
f. Starting of large marine diesel engine
g. Wind tunnel experiment, underground passage ventilation, metal smelting
h. Oil well fracturing
i. Coal mining by high-pressure air blasting
j. Weapon system, missile launch, torpedo launch
k. Submarine ups and downs, shipwreck salvage, seabed oil exploration, hovercraft
l, tire inflation
m, spray paint
n. Bottle blowing machine
o. Air separation industry
p. Industrial control power (driving cylinders, pneumatic components)
q. Production of high-pressure air for cooling and drying of processed parts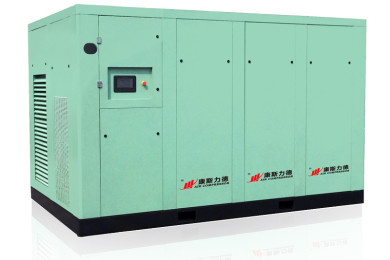 High Volume Low Pressure China Cheap Screw Air Compressor for Sale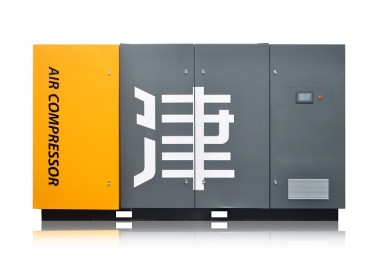 25/30 Bar Screw Air Compressor Middle High Pressure 100HP 185 Cfm Compressor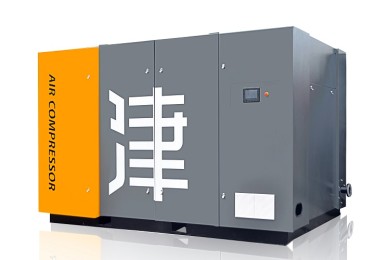 Two-Stage Compression Fix Speed Screw Air Compressor 280KW 13bar for Sale