Screw air compressor for laser cutting
Share
publisher

Michael Xu
Issue Time

Jan 27,2022
Summary
Screw air compressor for laser cutting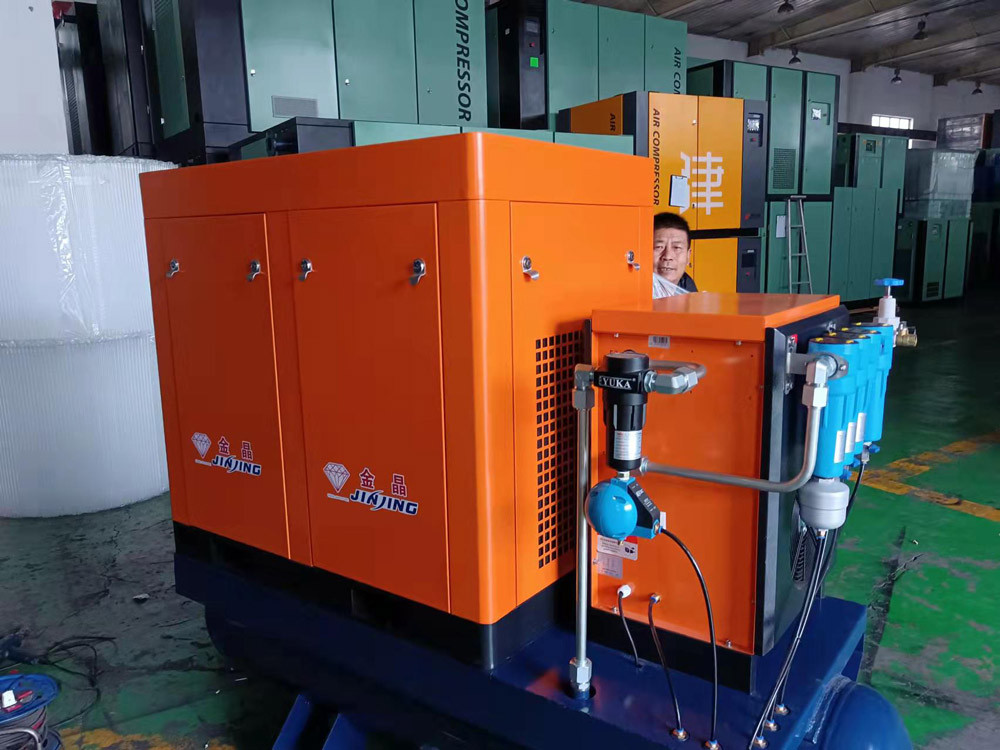 Screw air compressor for laser cutting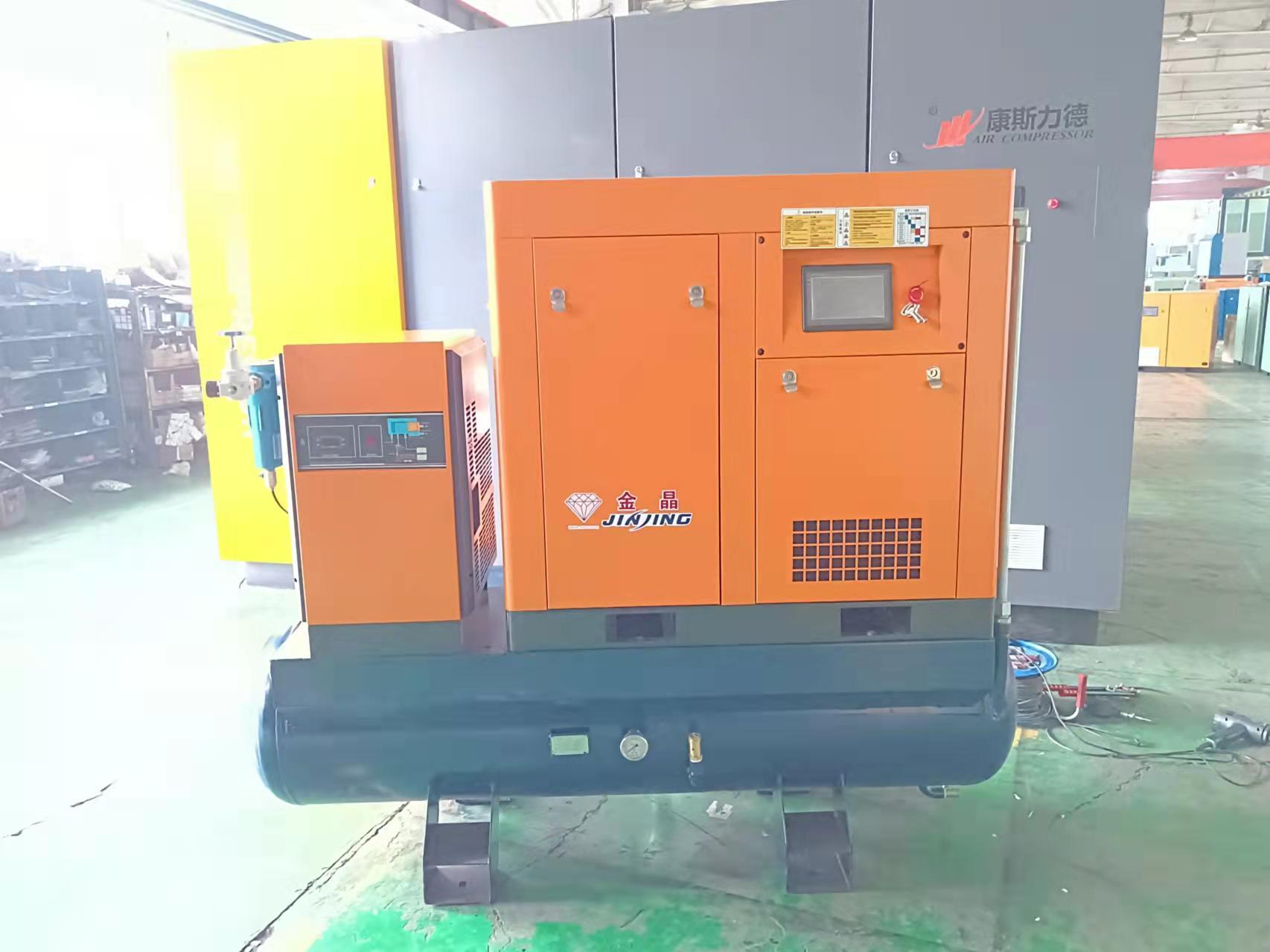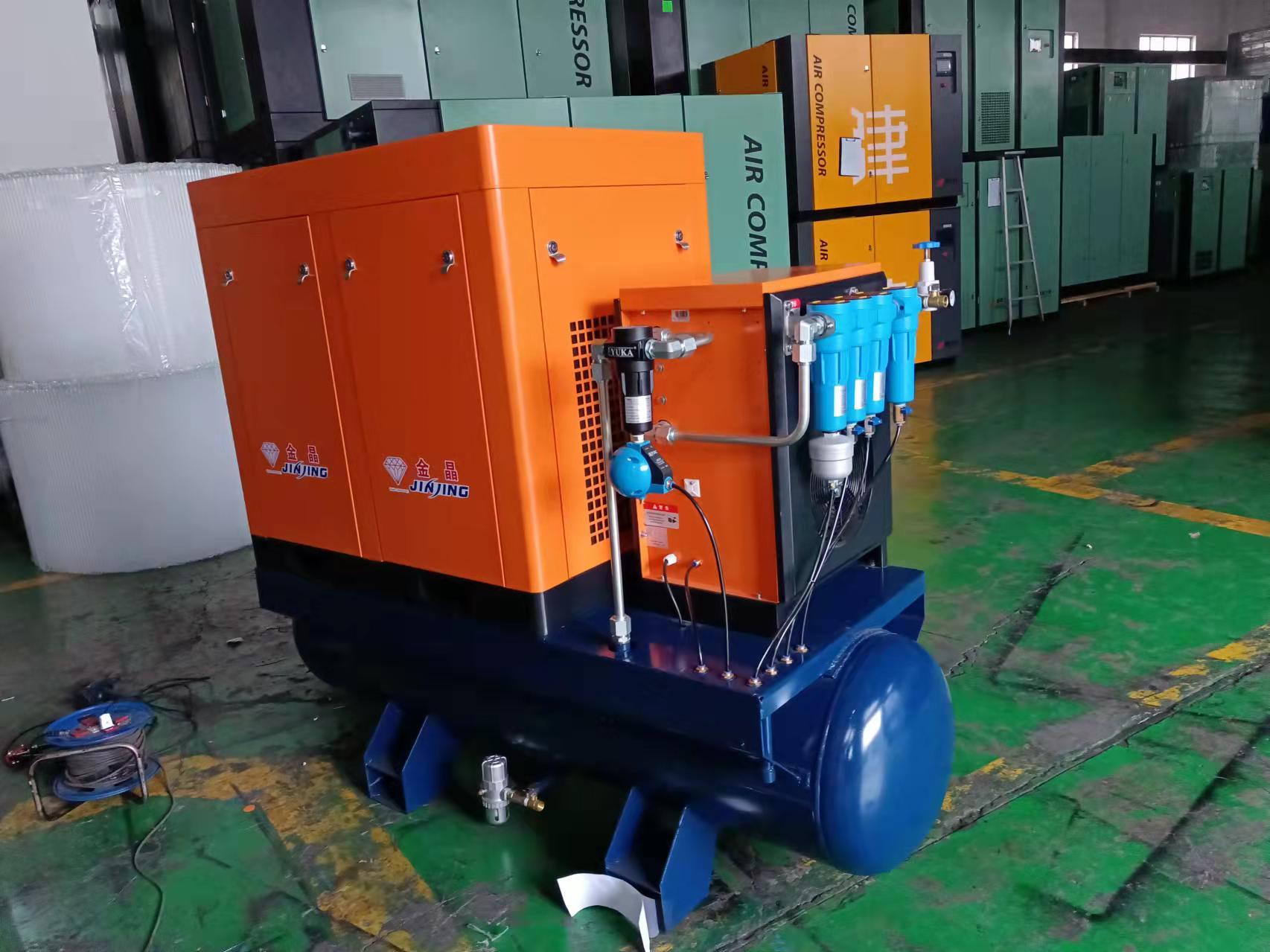 The special air compressor for laser cutting is suitable for 500-10000w laser cutting machine, with a constant pressure of 1.6Mpa, built-in high-quality cold dryer + 4 high-precision filters + 500L air storage tank to ensure that the compressed air has no liquid water, no steam, no refraction and greatly improve the yield. The integrated professional design has small floor area, the lowest noise in the industry, simple installation, plug-in and play, ultra-quiet, constant pressure Easy to maintain, it is the golden partner of laser cutting machine!
Product advantages
1. High configuration and high-performance refrigerated dryer with imported precision filter has stable performance and reliable operation, reducing differential pressure and loss. Output high-quality compressed air to better protect the laser cutting lens and end. Provide customers with professional gas solutions, practical and worry-free;
2. Highly integrated, modular structure design, compact and beautiful, convenient maintenance. Small floor area, convenient and simple installation.
3. The main oil pipe is connected by flexible pipeline, which can effectively reduce vibration and noise, and the operating noise (70dB). Permanent magnet frequency conversion can better control the oil temperature, avoid centralized drainage after emulsification, and keep the customer's site clean.
4. Integrated and optimized pipeline design reduces the length and quantity of pipelines, thus reducing the incidence of pipeline leakage and internal loss caused by pipeline system;
5. Directly discharge dry compressed air to fully ensure the gas quality of user terminal;
6. Multiple linkage controls can be set according to customer requirements;
7. Aluminum plate fin cooler has compact structure, light weight and high heat transfer efficiency, so that the unit can be used in high temperature environment.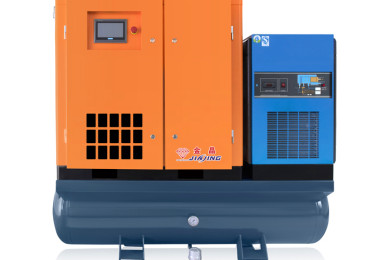 Combined 16 Bar 11kw Screw Compressor with Air Dryer for Fiber Laser Machine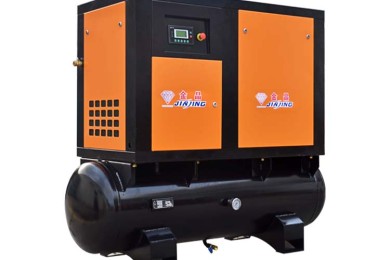 Combined 11kw All-in-One Screw Air Compressor with Air Dryer and Tank 500L