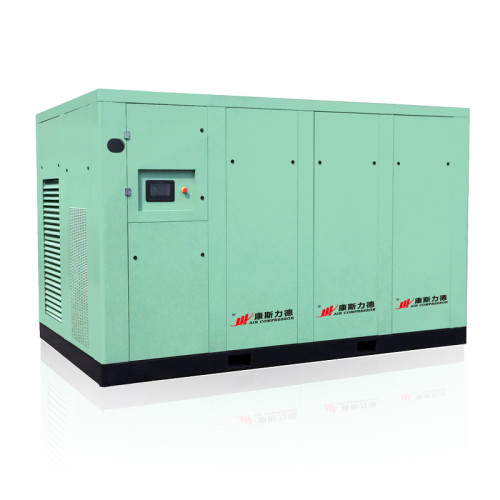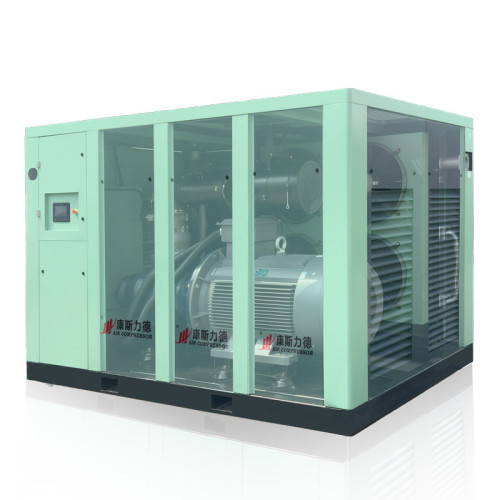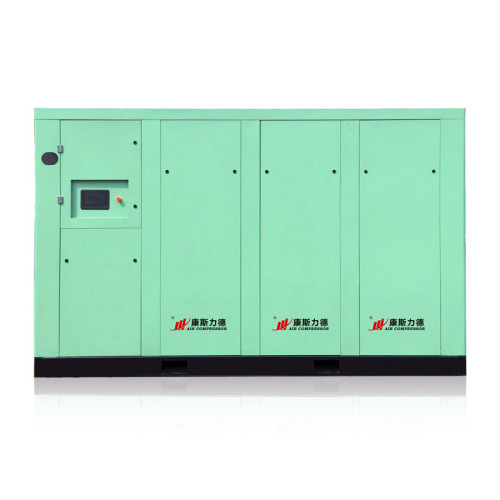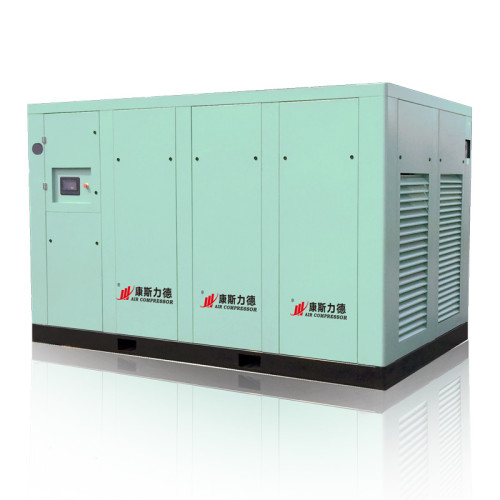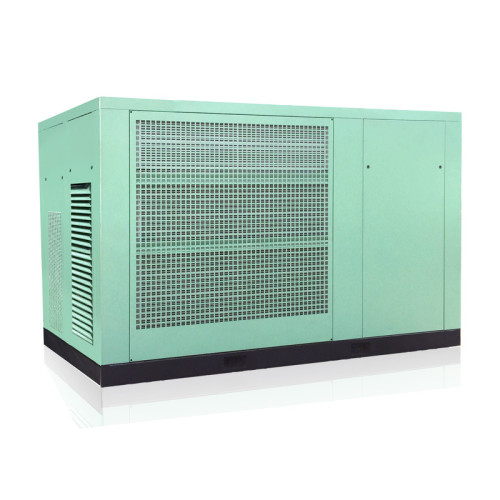 Jinjing 3/5 Bar High Volume Low Pressure 15kw 20HP Screw Air Compressor
Item specifics
Power

15~200 Kw
Displacement

3.8~55.7 M3/Min
Pressure

3/5 Bar
Description
It will cause a terrible waste of electric power if choose a routine 7bar air compressor when the maximum working pressure is 2 to 5bar. Jinjing low-pressure screw air compressor can enlarge the air delivery under the same motor power to help you save 20% to 50% electric power.
Screw Air Compressor
State-of-the-art screw element, original Germany Jinjing air end, advanced SAP profile design, superior Sweden SKF element bearings.
Adopts world-renowned components, such as Schneider electronics from France, Danfoss pressure sensors from Denmark, etc. contribute to guarantee the compressor longer
service life.
Conform to CE, ISO9001, energy saving certification, etc.
Designed especially for textile, cement, and glass industry, etc.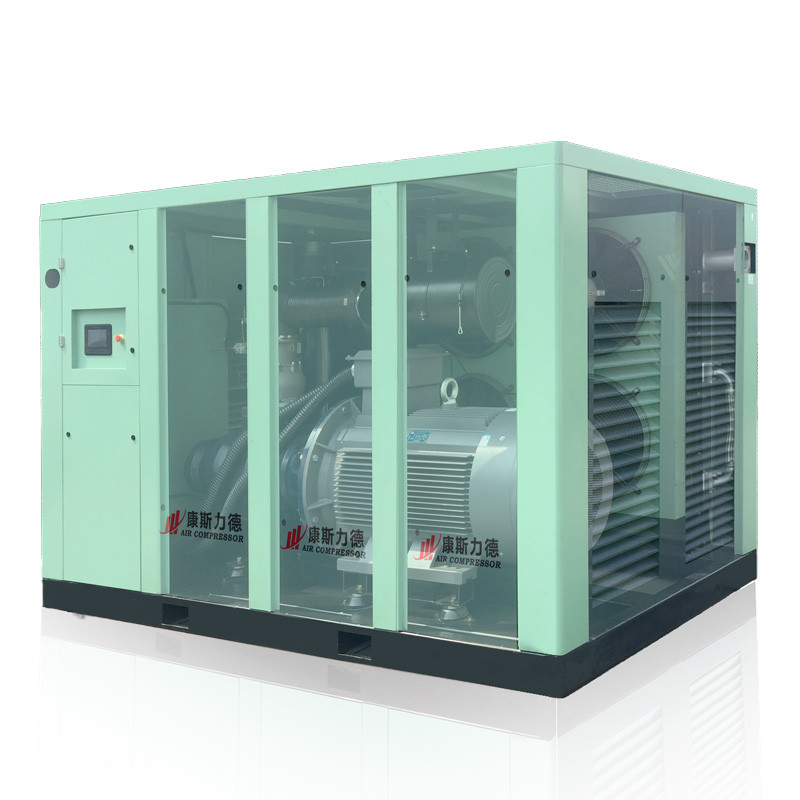 Control Panel: Smart touch screen design, multi-language LCD keep the outstanding performance.

Stainless Steel Pipes:
High and low temperature resistant, high-pressure resistant.
Air End: Original Germany Jinjing air end, advanced SAP profile design.

Electric Motor:
Premium efficiency Totally TEFC IP54/IP55 motor (Class F insulation protects against dust and chemicals etc.
Cooler: High-quality aluminum material, alternating expression cooler fins, ensure the perfect radiating effect.
Pre Filter: Big size of air inlet ensures enough air delivery, and filters the dust as much as possible.

Model

Pressure
(mpa)
Displacement
(m3/min)
Power
(kw)
Dimension
(mm)
Weight
(kg)

Air Outlet

LPS-0.5/15

0.5

3.87

15

900*1150*1260

610

G1 1/2"

LPS-0.3/22

0.3

7.16

22

1550*980*1360

840

G2"

LPS-0.5/22

0.5

6.3

900*1150*1260

690

LPS-0.3/30

0.3

9.2

30

1680*1050*1395

890

G2"

LPS-0.5/30

0.5

8.22

1550*980*1360

840

LPS-0.3/37

0.3

12.1

37

1800*1250*1600

1740

DN65

LPS-0.5/37

0.5

9.8

1680*1050*1395

890

LPS-0.3/45

0.3

15

45

2020*1250*1650

1810

LPS-0.5/45

0.5

12

1800*1250*1600

1740

LPS-0.3/55

0.3

19.3

55

2020*1250*1650

1920

DN80

LPS-0.5/55

0.5

15

2020*1250*1650

1810

LPS-0.3/75

0.3

24.7

75

2500*1600*1800

3110

LPS-0.5/75

0.5

19.1

2020*1250*1650

1920

LPS-0.3/90

0.3

28.8

90

2500*1600*1800

3230

DN100

LPS-0.5/90

0.5

21.5

2500*1600*1800

3110

LPS-0.3/110

0.3

33

110

3100*1550*2200

3350

LPS-0.5/110

0.5

28.8

2500*1600*1800

3230

LPS-0.3/132

0.3

45.5

132

3100*1550*2200

4350

DN125

LPS-0.5/132

0.5

34.7

2770*2050*2200

3570

LPS-0.3/160

0.3

47

160

2900*1860*2000

4700

LPS-0.5/160

0.5

41.2

2770*2050*2200

4550

LPS-0.3/185

0.3

50

185

2900*1860*2000

4770

LPS-0.5/185

0.5

47.4

2770*2050*2200

4550

LPS-0.3/200

0.3

55.7

200

2900*1860*2000

4880

LPS-0.5/200

0.5

51.5

2770*2050*2200

4550