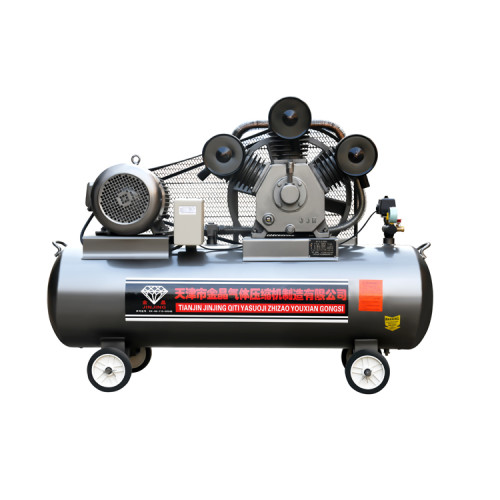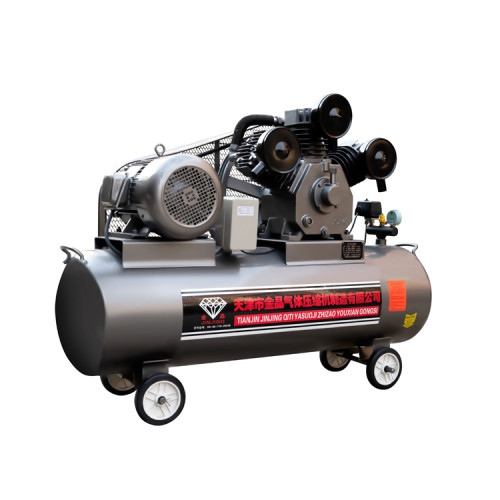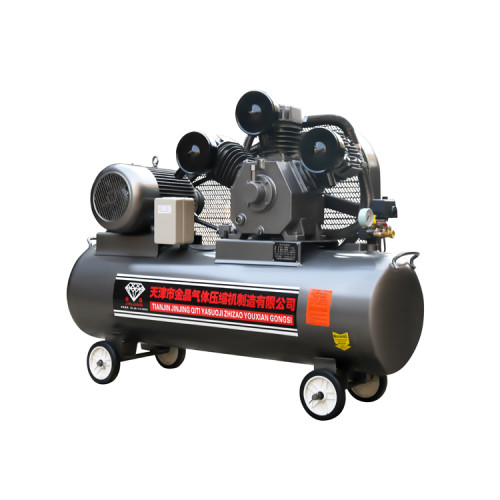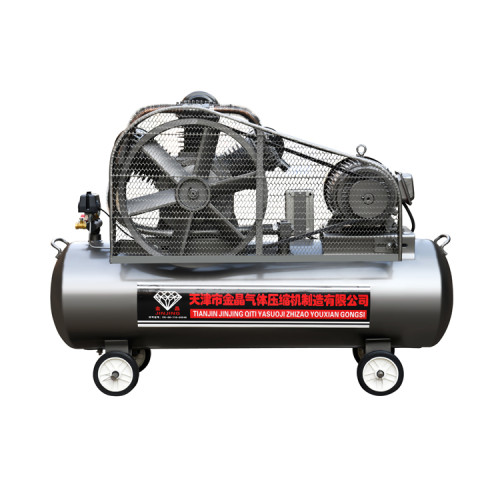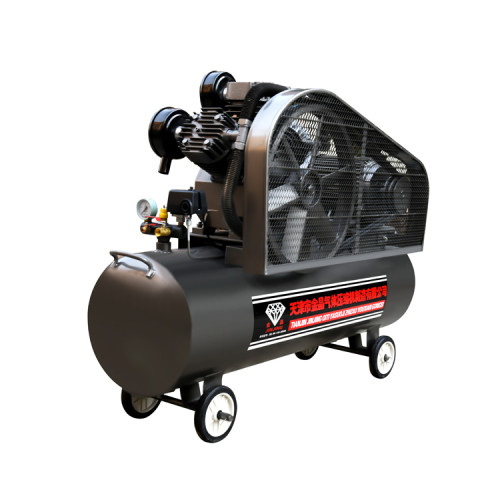 Jinjing Piston Style Air Compressor Factory Direct Supply Cheap Price Portable
Item specifics
Power

1.5kw-15kw
Displacement

0.17-1.2m3/Min
Pressure

7/8/10/12/13 Bar
Description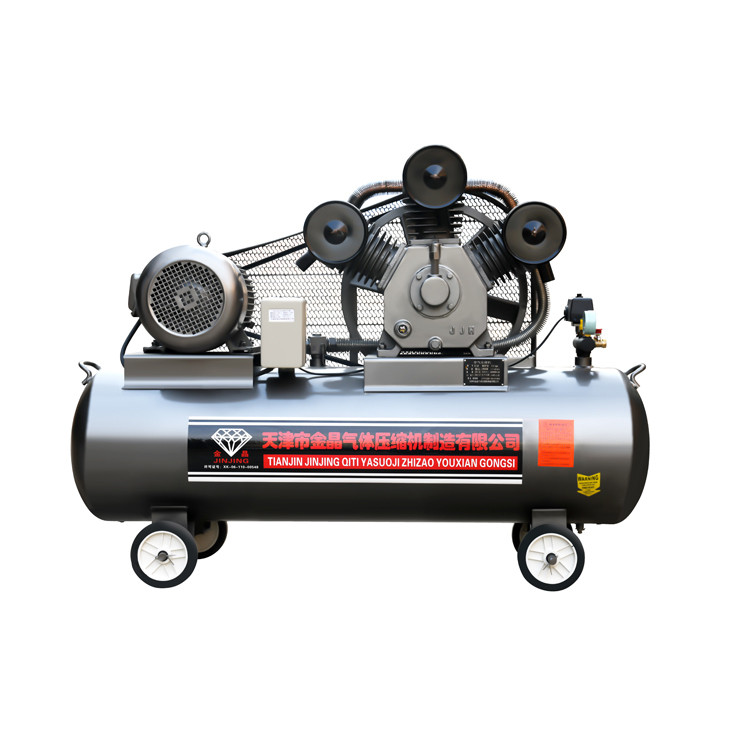 The piston compressor can be designed into low pressure, medium pressure, high pressure, and ultra-high pressure, and under the same speed, when the discharge pressure fluctuates, the discharge capacity of the piston compressor basically remains unchanged.

The compression efficiency is high. The compression process of the piston compressor is a closed system, and its compression efficiency is high.

It has strong adaptability, a wide range of discharge capacity of a piston compressor, and the influence of gas density on compressor performance is not as significant as that of a speed compressor. A piston compressor of the same specification can be used to compress other gas mediums with a little modification.

Piston Style Air Compressor
Model

Pressure
(Bar)
Exhaust Volume
(L/min)
Motor
(KW/HP)
Cylinder
(Diameter*Piece)
Tank
(L)
Dimension
(CM)
Weight
(KG)

P0.17-8

8

170

1.5/2

51*2

70

100×37×76

70

P0.25-8

8

250

2.2/3

65*2

80

100×37×78

73

P0.36-8

8

360

3/4

65*3

100

100×40×83

92

P0.48-8

8

480

4/5.5

80*2

120

126×47×94

129

P0.67-8

8

670

5.5/7.5

80*3

160

145×55×103

169

P1.0-8

8

1000

7.5/10

90*3

230

148×56×107

212

P1.3-8

8

1300

7.5/10

95*3

230

148×56×107

213

P1.3-8

8

1600

11/15

105*3

300

153×66×120

329

P2.3-8

8

2300

15/20

120*3

320

173×70×130

431

P0.3-12

12.5

300

3/4

65*2 51*1

100

106×43×80

99

P0.4-12

12.5

400

4/5.5

80*2 65*1

200

130×51×104

168

P0.6-12

12.5

600

5.5/7.5

90*2 65*1

300

155×58×113

215

P0.8-12

12.5

800

7.5/10

95*2 65*1

300

153×50×104

324

P1.0-12

12.5

1000

11/15

105*2 80*1

300

155×65×122

355

P1.5-12

12.5

1500

15/20

120*2 95*1

500

185×74×139

531

P0.4-15

15.5

400

4/5.5

80*2 65*1

155

134×50×100

195

P0.6-15

15.5

600

5.5/7.5

90*2 65*1

155

148×56×107

206

P0.8-15

15.5

800

7.5/10

95*2 65*1

230

148×56×107

230

P1.0-15

15.5

1000

15/20

105*2 80*1

300

158×63×122

370

P1.5-15

15.5

1500

15/20

120*2 95*1

320

173×70×130

462