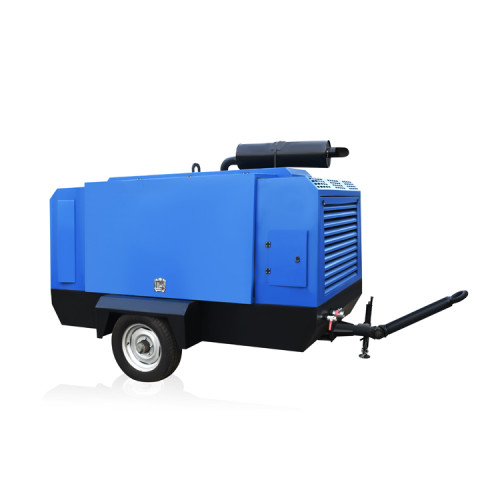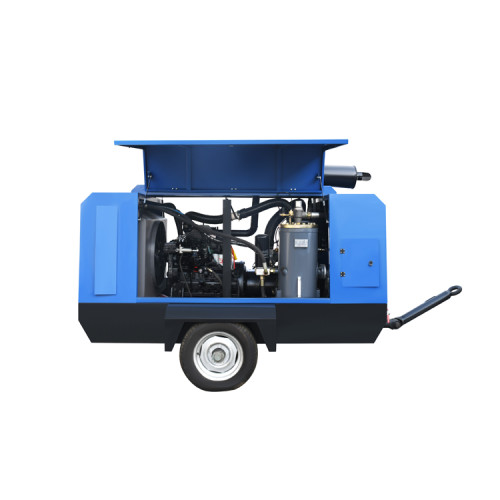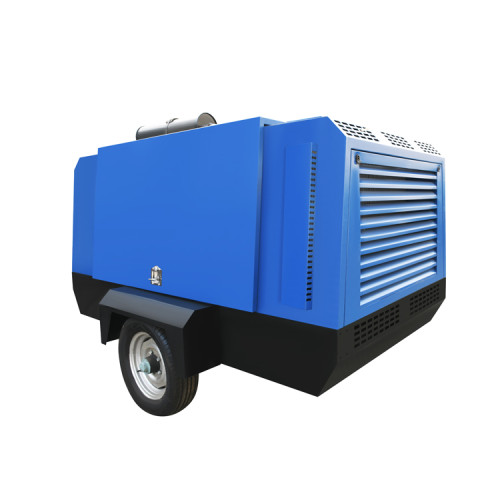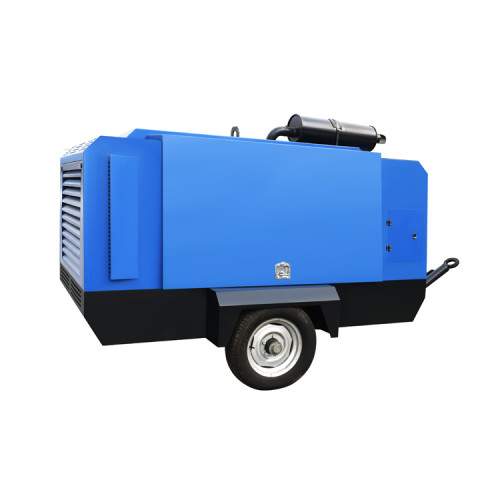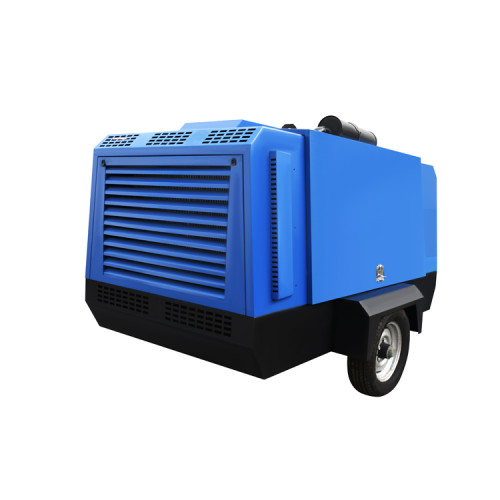 Diesel Engine Driven Portable 32KW Screw Air Compressor
Item specifics
Power

32~410 Kw
Displacement

3.4~46 M3/Min
Pressure

7/8/10/13 Bar
Description
Using the Germany KAPP machine and German manufacturing technique to process the compression element, the components manufactured to the highest standards and precision aligned roller-bearings ensure long service life with maximum reliability.
Heavy-duty CUMMINS diesel engine for extended operation.Diesel Screw Compressor
Excellent components, for example, Siemens electronics for high performance.
An automatic operation system helps the operator to master the operating skills quickly, unattended operation and remote control are available.
Conform to CE, ISO9001, energy saving certification, etc.
Applications: mining, hydropower, oil and gas exploitation, borehole, shipyard, construction, chemical industry, quarry, sandblasting, pipeline pressure test, public works, etc.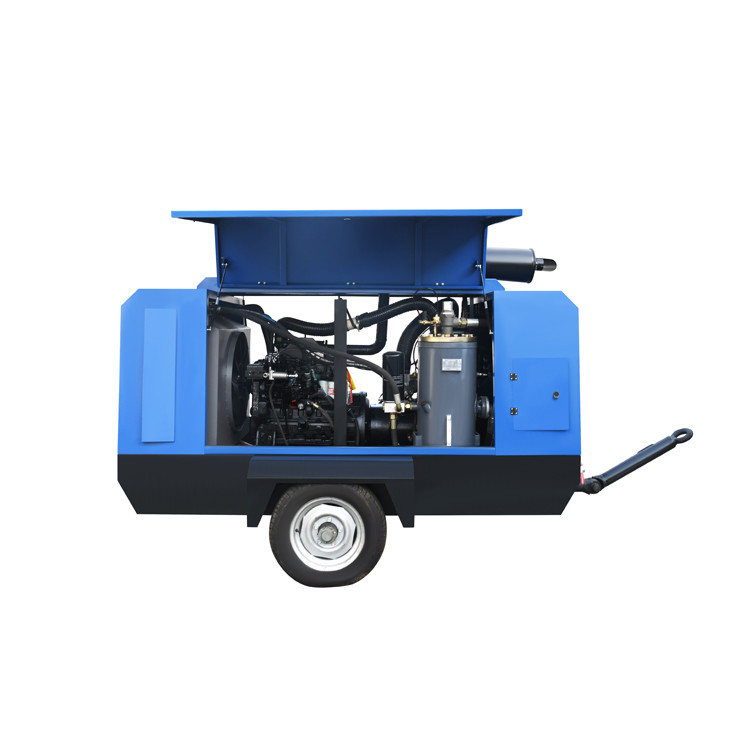 Filters: Jinjing filters ensure longer working life and save maintenance costs.
Compression Element: Famous Compression element ensures high performance and large air delivery.
Diesel Engine: Powerful engine helps to improve reliability and reduce fuel consumption.
Chassis: Damped chassis and wear-resistant type.
Model

Pressure




(

bar)

Displacement




(

m³/min)

Diesel Engine Power
(kw/hp)

Dimension




(

mm)

Weight




(

kg)

DPS-3.2/8

8

3.4

32/42

2263*1590*1543

900

DPS-4/13

13

4.0

45/60

2570*1860*1720

1200

DPS-5/7

7

5.5

DPS-5/10

10

5.0

DPS-6/7

7

6.0

DPS-5/13

13

5.3

60/80

3120*1860*1800

1500

DPS-7/7

7

7

DPS-7/10

10

7

DPS-7/13

13

7

74/100

3360*2010*2050

1700

DPS-10/8

8

10

DPS-9/13

13

9

96/130

3360*2010*2050

1700

DPS-10/10

10

10

DPS-12/7

7

12.1

DPS-8/16

16

8

113/150

3155*2110*2295

2050

DPS-9/15

15

9

DPS-10/13

13

10

DPS-11/10

10

11

DPS-15/8

8

15

DPS-12/13

13

12

132/180

3388*1760*2620

3600

DPS-14/12

12

14

DPS-15/10

10

15.1

DPS-17/8

8

17

DPS-18/7

7

18

DPS-13/18

18

13.55

160/215

3400*1770*2660

4000

DPS-13/20

20

13

DPS-15/16

16

15

DPS-17/13

13

17

DPS-18/10

10

18

DPS-23/8

8

23

DPS-15/18

18

15

194/260

3400*1770*2660

4000

DPS-17/14

14

17.66

DPS-20/13

13

20.67

DPS-22/10

10

22.21

DPS-24/8

8

24

DPS-18/18

18

18.28

239/325

3780*1980*2685

4400

DPS-19/14

14

19.75

DPS-20/16

16

20.18

DPS-21/15

15

21

DPS-23/13

13

23

DPS-27/10

10

27

DPS-28/8

8

28

DPS-22/20

20

22

264/359

3960*2160*2905

5500

DPS-23/15

15

23

DPS-25/13

13

25

DPS-23/12

12

26

DPS-28/10

10

28

DPS-32/10

10

32.25

DPS-33/8

8

33

DPS-36/7

7

36

DPS-26/25

25

26

410/550

4700*2100*2900

6300

DPS-34/25

25

34

DPS-34/30

30

34

DPS-46/10

10

46.38