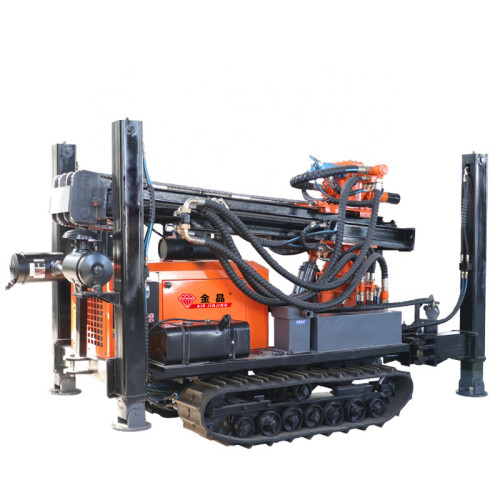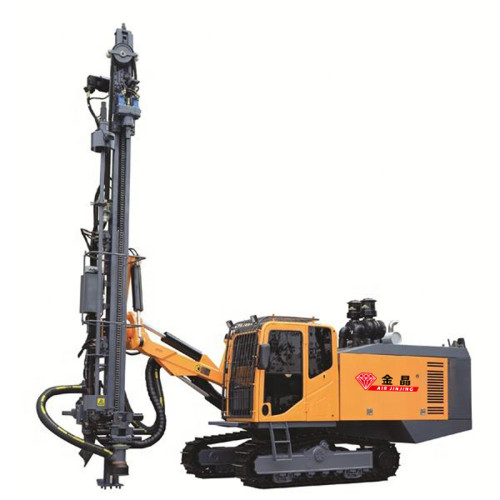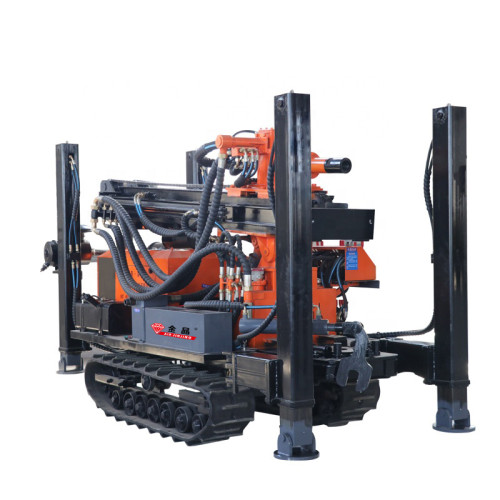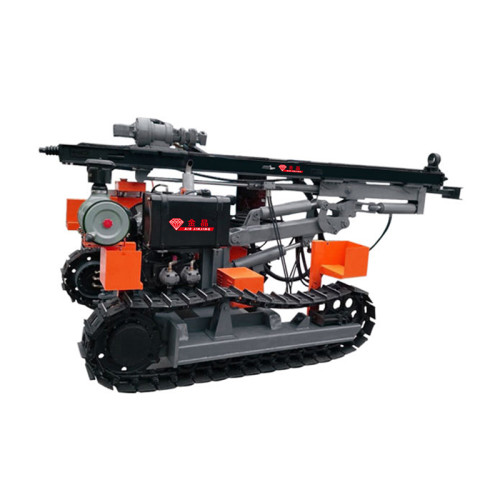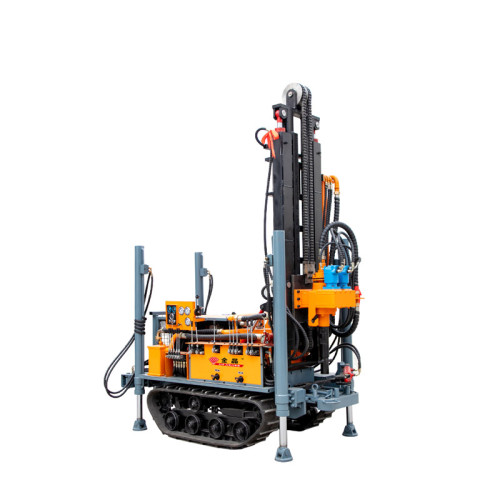 Crawler Hydraulic Rock Drill for Mini Rotary Drilling Equipment Crawler Rock Drill
Item specifics
Rock Rigidity

f=6-20
Power

168kw
Glimb capacity

30°
Drilling Hole Diameter

76-127mm
Description
Crawler Hydraulic Rock Drill for Mini Rotary Drilling Equipment Crawler Rock Drill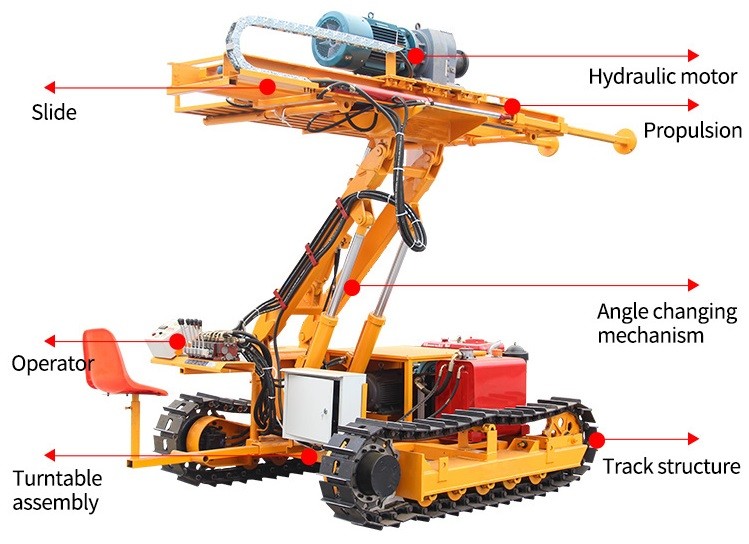 Jinjing Rock Drill is equipped with a heavy-duty hydraulic top hammer drill (23.4 KW). With its powerful rotary torque impact power, Match enough washing ability, and advanced control system, make it is fully capable of in complex strata conditions exert its performance.



It is the 0-180°rotating ability of the drilling rig's frame, making a positioning drill coverage of 26.5 square meters, greatly improving the efficiency of the rig's arrangement of holes and the ability to deal with complicated working conditions.




The drilling rig adopted high efficient Jinjing brand screw air compressor, environmental protection, and energy saving, with completely independent intellectual property rights.




Drilling rig's power unit cross at the end of the upper rotary frame, as opposed to the drill arm and push beam. No matter drill arm and push beam in any direction all have the effect of mutual balance.




The drilling rig's motion, crawler leveling, and frame rotary can optional wireless remote control to operate outside the cab.
Dimension and Weight

Transport dimension

11100*2520*3320mm

Weight

15000kg

Articulated dril boom and chassis

Ground clearance

420mm

Rotary angle of frame

120°+60°

Drilling area

26.5m2

Track leveling angle

10°up, 10°down

Driving speed

0-3.5km/h

Grade Ability

30°

tractive force

120kN

Power unint

Diesel engine

Caterpillar C7

Cylinder quantity

6

Output Power

168kW/2200rpm

Transmisson model

Gear box

Hydraulic pump

2×variable piston pump+2×gear pump

Screw air compressor

Zhejiang Kaishan

Air displacement

10m3/min

Working pressure

10bar

Oil Tank

350L

Dust collector system

Dust collector ability and vacuum degree

23m3/min;1000mmH2O

Filter element/Material

13/Fiber

Filter area

10m2

Hydraulic motor power

12kW

Hydraulic Rock Drill

Model

HC170RP

Impact power

23.4kW

Max. impact pressure

180bar

Impact frequency

41Hz

Max. torque

1590Nm

Max. rotary pressure

200bar

Max. rotary speed

130rpm

Shank lubrication

Air/Oil fog/Electronic lubrication pump

lubricating oil consumption

115 drip/min

Drilling Diameter

89-127mm

Hydraulic System

Driving, drilling

load sensing

Filter Precision

10μm

Cooling ability

+50°environment temperature

Hydraulic oil tank

200L

Drill boom, Propulsion beam and drill rod replacement mechanism

Drill boom rising

83°

Folded boom rising

87°

Carriage swing angle

-56°/52°;-20°/94°

Carriage inclination angle

125°

Compensation length

1353mm

Rock drill stroke

4020mm

Max. propulsion Force

19kN

Propulsion way

The motor - roller chain

Economic drilling depth

22m

Drill Rod Connecting Method

Automatic Connecting and Discharging

Drill rod quantity

5+1

Drill rod model

C51-52R-C51-3660

Push length for one time

4020mm

Drill rod thread lubricating

Standard

Control System

Driving control

Hydraulic pilot+ Wireless remote

Drill boom control

Hydraulic Control

Drilling control

Pilot control (Electric/Hydraulic)

Hole control

Stepless

Impact control

Impact pressure control

Anti-blocking Mechanism

Hydraulic

Voltage

24V,Direct-current

Cab

Safty cab

Fit the standard of prevent rock falling and rolling

Indoor Noise dB

<85dB

Control Function

Drilling, driving,drill boom action and drill rod replacement

Chair

Adjustable

Air conditioner

Standard cooling and heating

Entertainment

Radio+MP3