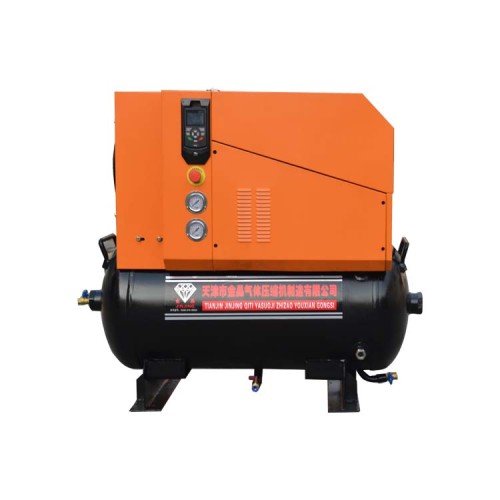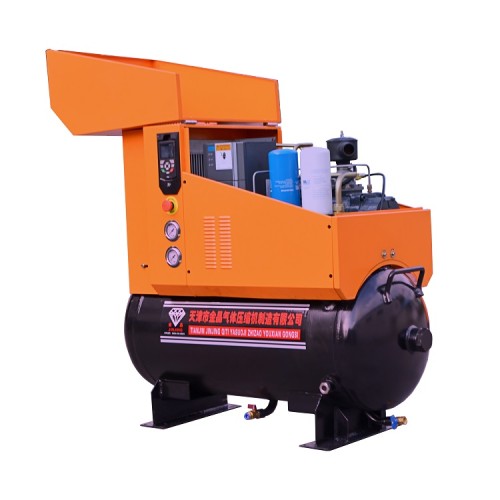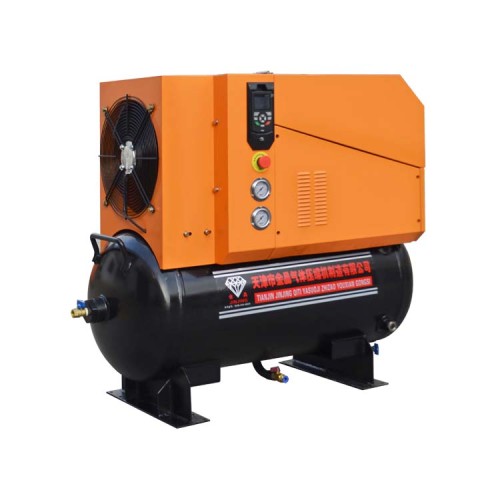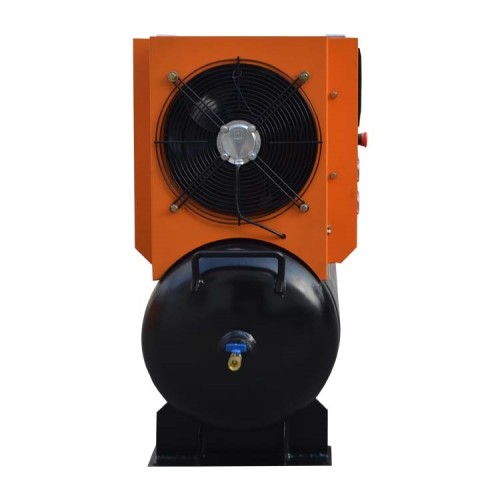 Industrial 11KW Oil-Cooled Energy Saving VSD Screw Air Compressor with Pm Motor
Item specifics
Power

7.5~75 Kw
Displacement

0.88-13.6m3/Min
Pressure

7/8/10/13 Bar
Description
1. China-Japan latest technology cooperation, high reliability.
2. Oil Cooling Permanent Magnetic Motor.
3. IP65 protection grade & heavy-duty air filter, suitable for the high dusty environment.
4. IE4 Efficiency motor efficiency.
5. Most energy-saving modes, Only work at loading.
6. Wide frequency range 25%-100%.
7. Premium Magnetic material resists more than 180ºC temp.
8. Reliable PM motor supplier from Italy.
9. Direct Taper connection, no transmission power loss, easy maintenance.
10. Touch Screen PLC with preset running schedule, more intelligent control.
11. Both the main motor and fan motor are inverter control, more accurate control.
12. Easy for installation and service.
13. Fantastic Energy Saving, save up to more than 30-40%.

Screw Air Compressor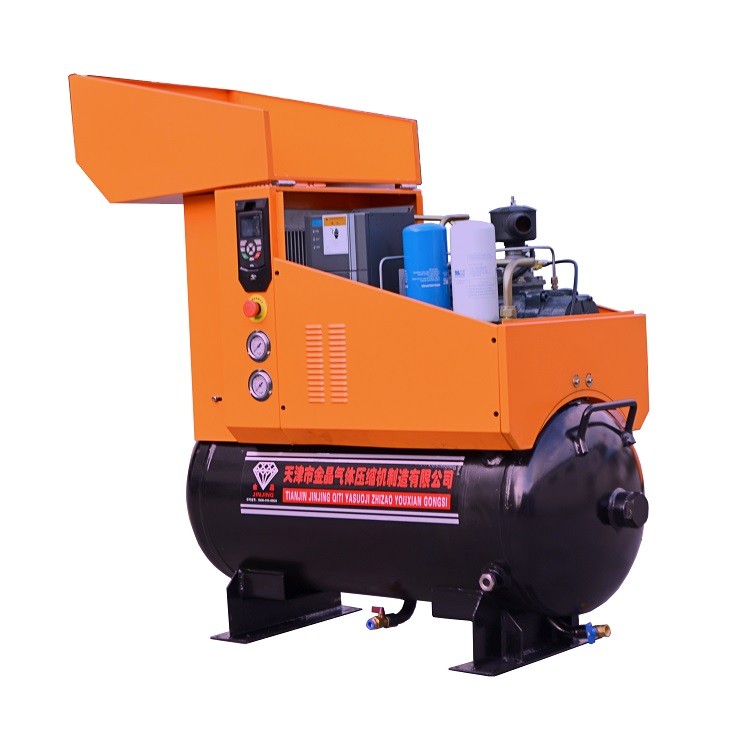 Specially designed PM motor:
The PM motor efficiency is even higher than IE3 premium efficiency motors. The motor uses high-performance magnetic materials giving many advantages such as bearing-free operation, grease-free maintenance, direct 1:1 coupling without transmission losses, low noise, and low vibration leading to a compact structure.
Enhanced Energy Savings:
When demand is low the PM low-pressure compressor firstly reduces the speed to maintain the correct flow demand. If the air demand stops the compressor enters standby mode, saving further energy. The compressor automatically restarts and runs when the pressure drops below its setpoint.
The latest generation intelligent touchscreen controller:
SCR's latest touchscreen interface allows simple intelligent control for your compressor. Pressure and scheduling times can be easily programmed allowing you to automatically start and stop the compressor to match production times. Remote operation and real-time monitoring are built into the controller as standard.
Model

Pressure
(mpa)

Displacement




(

m³/min)

Power
(kw)

Dimension




(

mm)

Weight




(

kg)

Outlet Size

OCPV-0.7/7.5

0.7

1.20

7.5

840*620*850

400

G3/4"

OCPV-0.8/7.5

0.8

1.10

OCPV-1.0/7.5

1.0

0.95

OCPV-1.3/7.5

1.3

0.80

OCPV-0.7/11

0.7

1.70

11

1150*750*1020

450

G1"

OCPV-0.8/11

0.8

1.60

OCPV-1.0/11

1.0

1.40

OCPV-1.3/11

1.3

1.20

OCPV-0.7/15

0.7

2.40

15

1150*750*1020

500

G1"

OCPV-0.8/15

0.8

2.20

OCPV-1.0/15

1.0

2.00

OCPV-1.3/15

1.3

1.70

OCPV-0.7/22

0.7

3.80

22

1300*850*1140

600

Rp1 1/4"

OCPV-0.8/22

0.8

3.50

OCPV-1.0/22

1.0

3.20

OCPV-1.3/22

1.3

2.90

OCPV-0.7/37

0.7

6.40

37

1500*950*1230

800

Rp1 1/2"

OCPV-0.8/37

0.8

6.10

OCPV-1.0/37

1.0

5.70

OCPV-1.3/37

1.3

5.00

OCPV-0.7/45

0.7

8.00

45

1500*950*1230

850

Rp1 1/2"

OCPV-0.8/45

0.8

7.70

OCPV-1.0/45

1.0

7.00

OCPV-1.3/45

1.3

5.80

OCPV-0.7/55

0.7

10.50

55

1500*1100*1450

900

DN50

OCPV-0.8/55

0.8

9.80

OCPV-1.0/55

1.0

8.70

OCPV-1.3/55

1.3

7.60

OCPV-0.7/75

0.7

13.60

75

1500*1100*1450

950

DN50

OCPV-0.8/75

0.8

13.30

OCPV-1.0/75

1.0

11.60

OCPV-1.3/75

1.3

9.80