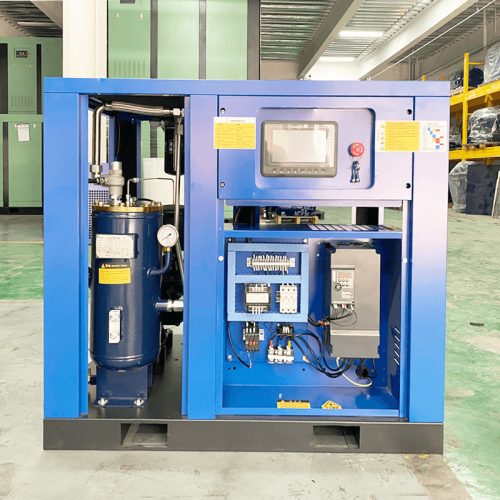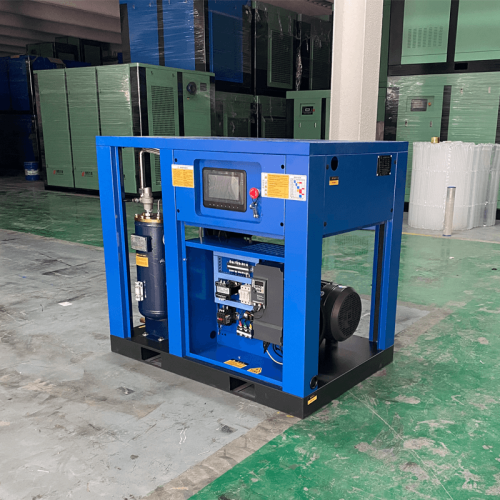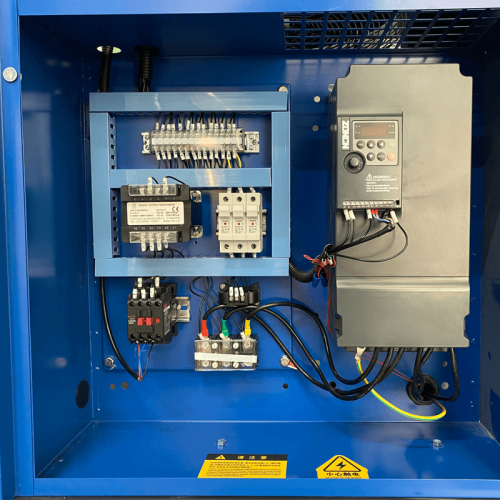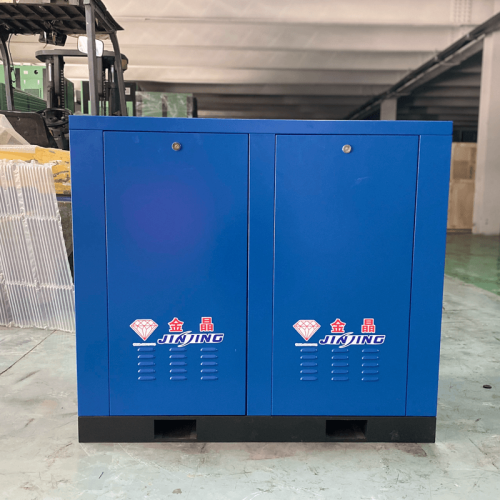 China Best Manufacturer of 55KW VSD Scrow Air Compressor Machine
Item specifics
Power

55 KW
Displacement

0.8~41.5 M3/Min
Pressure

7/8/10/13 Bar
Color

Optional&customization
Certification

CE/ASME/ISO
Drive method

Variable Speed Drive
Gas Type

Air
Air outlet diameter

DN40 – DN80
Weight

250kg
Warranty

2 years
Description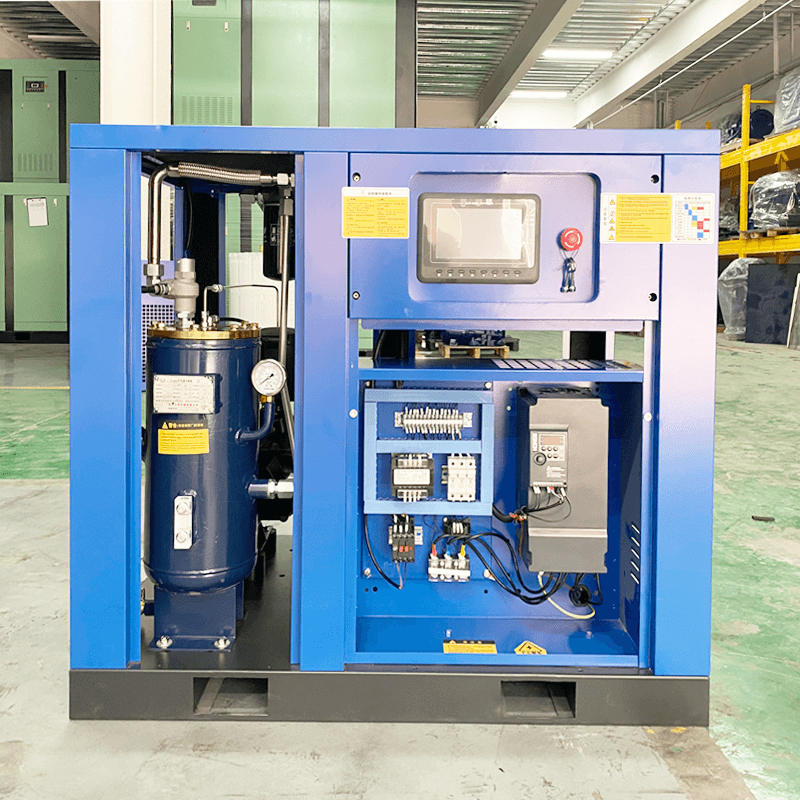 Model

Pressure
(mpa)

Displacement




(

m³/min)

Power
(kw)

Dimension




(

mm)

Weight




(

kg)

Outlet Size
VSD-0.7/55

0.7

10.50

55

1800*1250*1600

1500

Rp2"

VSD-0.8/55

0.8

9.80

VSD-1.0/55

1.0

8.70

VSD-1.3/55

1.3

7.60
The JINJING brand of 55 KW rotary screw air compressors is an ideal choice for industrial and commercial applications. This type of compressor has several advantages, making it an attractive option for a wide range of applications.
The most obvious advantage of JINJING brand of 55 KW rotary screw air compressors is the superior efficiency that this type of compressor offers. The rotary screw design of these compressors allow for a much higher energy efficiency than other types of compressors, providing users with improvements in both energy costs and long-term reliability. These air compressors are designed to use up to 94% of their input energy to generate compressed air, making them one of the most efficient compressor types on the market.
Due to their excellent efficiency,
JINJING
brand 55 KW screw air compressors offer another great advantage, namely their long-term reliability. Because these compressors are designed to run quietly and require minimal maintenance, they will provide years of cost-effective operation, reducing costs associated with replacement, repair and downtime.
Another major advantage of the JINJING brand 55 KW screw air compressor is the level of control the user has over their air pressure. These compressors feature sophisticated controls that allow users to finely adjust the pressure of compressed air to meet the precise needs of their application. This level of control helps ensure maximum compressor efficiency and reliability, in addition to providing a more customized approach to its operation.
The JINJING brand 55 KW screw air compressor also has considerable advantages in terms of environmental impact. Since these compressors use fewer resources to produce the same amount of compressed air than other types of compressors, they produce fewer emissions and use fewer resources over the same period of time. This helps ensure these compressors are socially and environmentally responsible, making them an excellent choice for those looking for a compressor that won't negatively impact the planet.